Events
RTÉ National Symphony Orchestra 2011-2012 Season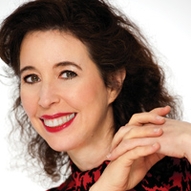 ORCHESTRAL MANOEUVRES
Friday 30 March, 8pm
at the National Concert Hall
MATTHIAS PINTSCHER Towards Osiris [20'] (Irish première)
RAVEL Piano Concerto in G [23']
LUTOSLAWSKI Concerto for Orchestra [28']
Angela Hewitt piano
Hannu Lintu conductor
'When it sounds good, it is good,' said Duke Ellington. A whipcrack opens this Ravel piano concerto and we are quickly galloping through music that is vivacious and sultry by turn. What was initially to have been a 'Basque Rhapsody' quickly became something of a homage to American Jazz - Ravel-style. The chance to hear it performed by Angela Hewitt, an artist who has established herself as one of the world's best known and most respected pianists not least through her superb, award-winning recordings for Hyperion, is one not to be missed.
Pintscher's Towards Osiris evokes the Egyptian deity who ruled the underworld. This is often static, daring music with a searing trumpet solo at its heart. Influenced in part by the collage works of the German performance artist Joseph Beuys, it was first commissioned by Simon Rattle as one of four 'asteroid' pieces to accompany performances of The Planets by the Berlin Philharmonic. According to the Chicago Tribune, in it, Pintscher 'savors delicate restraint [and] exults in coloristic subtlety.'
Lutoslawski's Concerto for Orchestra couldn't be more different - a dazzling display piece designed to put an orchestra through its paces. Something different.
Read what Hannu says
Artist video: Watch Hannu Lintu in conversation with RTE NSO General Manager, Christine Lee about this concert.
SOUNDINGS 7pm | In Conversation
Pianist Angela Hewitt in conversation with former Director of the National Concert Hall Judith Woodworth
Tickets: €10, €18, €24, €30, €35 (conc. €9, €16, €22, €27, €32)
Booking: 01 417 0000 or online
Follow Us:
Next Performances
---
Links of Interest