Events
RTÉ National Symphony Orchestra 2011-2012 Season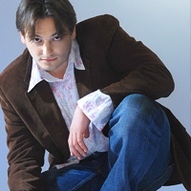 THE LATE NIGHT with Maxim Rysanov: J.S. Bach (arr. Rysanov)
Friday 2 March, 10.15pm
at the National Concert Hall
Linked event: Playing as One, 8pm
Viola Recital
J.S. BACH (arr. Rysanov) Suite No. 2 in D, BWV 1008*
*replaces previously advertise work: J.S. BACH (arr. Rysanov)Suite No. 3 in C, BWV 1009

Violist Maxim Rysanov, a guest artist in the RTÉ National Symphony Orchestra 8pm concert on 2 March returns to the stage to perform his arrangement of Bach's Suite No. 2.

Maxim Rysanov viola
Tickets FREE for 8pm ticket holders.
€5 if coming to the Late Night alone.
Come to all 6 concerts and get 6 for the price of 4.
To get your FREE or PAID ticket: Contact the NCH box office in advance
Enquiries: NCH Box office on 01 417 0000
Follow Us:
Next Performances
---
Links of Interest