Events
RTÉ National Symphony Orchestra 2011-2012 Season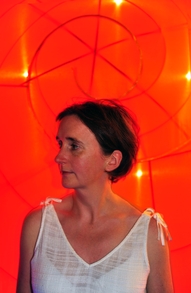 Horizons 2012: Featured composer: KAREN POWER Contemporary Music Series | Free lunchtime concert
Tuesday 10 January 1.05pm-2pm
National Concert Hall
MICHAEL ALCORN Synapse for orchestra and live electronics [8']
KAREN POWER one piece of chocolate per bar (world première) [10']
SCELSI Quattro Pezzi per Orchestra (Irish première) [16']
KAREN POWER no chaos: only organised panic for orchestra and live electronics (world première) [13']


Gavin Maloney conductor
Karen on her programme in brief...
'A 'half 'n' half' concert combining the new with the traditional, one in which Michael Alcorn and I dare to compose live on stage using our laptops as instruments. I am fascinated by the ready-made "symphonies" of our everyday environments; my new work, no chaos: only organised panic, therefore journeys into nature, exploring soundworlds where night-crickets and cracking ice mingle with the orchestral score. With Scelsi's Zen-influenced pieces for orchestra it's a world of dreamlike meditations, and with Alcorn's Synapse, great colliding icebergs of sound!'
More on what to expect in Karen's concert, read on...

COMPOSERS IN CONVERSATION
12.30pm in association with the Contemporary Music Centre
Tickets: Admission free | Ticketed event
Booking: 01 417 0000 | online
FIND OUT MORE: 2008 interview with Karen about her musical background and education, her compositional style, and how she enjoys the difference in approach to composing for electro-acoustic and acoustic forms.
Follow Us:
Next Performances
---
Links of Interest