Events
RTÉ National Symphony Orchestra 2011-2012 Season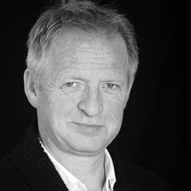 Friday 11 November, 8pm
at the National Concert Hall
PROKOFIEV Symphony No. 2 in D minor, Op. 40 [36']
R. STRAUSS Le Bourgeois Gentilhomme, Op. 60 [50']
with Arthur Riordan as Monsieur Jourdain
Semi-staged performance
Monologue by Alan Buribayev (after Molière)


Alan Buribayev conductor
Watch Alan's video interviews in which he discusses the 2011-2012 season and his thoughts on being the RTÉ NSO's Principal Conductor
Precocious: Prokofiev at his most abrasive in a symphony 'made of iron and steel', as relentless as it is dazzling.
And elegant: Richard Strauss at his most virtuosic - plenty of violin, cello, piano and trumpet solos as the orchestra revel in Le Bourgeois Gentilhomme's parodies and that underlying sense of homage to a beguiling musical past. Humour too: a farcical dinner with musical quotations, ranging from Wagner's Rhine music for the fish course to the horns imitating sheep bleating from Don Quixote to represent the mutton!
This is a performance with a difference with Actor Arthur Riordan joining to play the role of the pretentious and desperate social climber, Monsieur Jourdain. Semi-staged performance.
Read what Alan says about this concert.
SOUNDINGS 7pm | Guest Talk
Consultant geriatrician Professor Des O'Neill discusses the connections between Molière and medicine
Tickets: €10, €18, €24, €30, €35 (conc. €9, €16, €22, €27, €32)
Booking: 01 417 0000 or online

Follow Us:
Next Performances
---
Links of Interest