Events
RTÉ National Symphony Orchestra 2011-2012 Season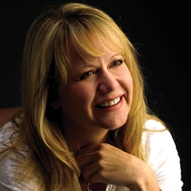 SONGS OF LIFE AND LOVE
Friday 28 October, 8pm
at the National Concert Hall
SIBELIUS Symphony No. 3 in C, Op. 52 [29']
ZEMLINSKY Lyric Symphony, Op. 18 [48']
Amanda Roocroft soprano
Wolfgang Holzmair baritone
Hannu Lintu conductor
VIDEO WITH HANNU
See Hannu's video interviews in which he discussss Sibelius, how he first came to discover Zemlinksy and his thoughts on Zemlinsky's Lyric Symphony
Sibelius once described his Symphony No. 3 as 'thoughts crystallising out of chaos' - wonderful music where every note and phrase is polished with fire and ice. The craft, passion and concision mark it as the first of the great Sibelius symphonies.
Zemlinsky's Lyric Symphony, an orchestral song cycle telling the story of a love from first desire to painful farewell, couldn't be more different - so opulent, the sheer beauty of the orchestral textures and the often urgent visionary texts from Indian poet Rabindranath Tagore tracing an arc; a dramatic opening to an intimate, exquisite last song make it deeply affecting.
Acclaimed singers Amanda Roocroft, soprano and Wolfgang Holzmair, baritone are the soloists in the Lyric Symphony. Combining the wisdom of Rabindranath Tagore with late romantic orchestration, it is a deeply moving exploration of love from first desire and a short lived happiness through to painful farewell.

SOUNDINGS 7pm | Guest Talk
Composer Kevin O'Connell discusses this evening's programme
Tickets: €10, €18, €24, €30, €35 (conc. €9, €16, €22, €27, €32)
Booking: 01 417 0000 or online

Follow Us:
Next Performances
---
Links of Interest