Events
RTÉ National Symphony Orchestra 2010-2011 Season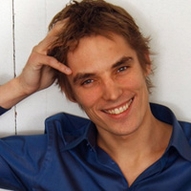 WIT AND PANACHE
Friday 20 May, 8pm
at the National Concert Hall

Mozart Piano Concerto No. 6 in B flat, K238 [20']
Mozart Piano Concerto No. 19 in F, K459 [28']
Mozart Concerto No. 10 for Two Pianos in E flat, K365 [24']
Cédric Tiberghien piano
Finghin Collins piano/director
Finghin Collins returns to the Mozart cycle, this time giving spectacle to the evening in a double piano concerto with the brilliant Cédric Tiberghien. The Concerto for Two Pianos is one of Mozart's wittiest works, its dialogues and the rivalry with which each pianist caps what the other has just played providing vivacious fun. Combined with concertos numbers 6 and 19, this is an evening of sheer panache in the classical style.
Soundings 7pm | Guest Talk
Conor Linehan, pianist and composer.
Works for multiple keyboards.

Tickets: €10, €18, €24, €30, €35 (conc. €9, €16, €22, €27, €32)
Booking: 01 417 0000 or online
Follow Us:
Next Performances
---
Links of Interest