Events
RTE National Symphony Orchestra Horizons 2011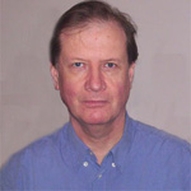 Featured composer: Jerome de Bromhead

FREE LUNCHTIME CONCERT
Tuesday 17 May
National Concert Hall
1.05-2pm: The concert
12.30pm: Composer in Conversation
Jerome de Bromhead talks to Evonne Ferguson, Director, Contemporary Music Centre.
The Composers in Conversation events take place in association with the Contemporary Music Centre.
Programme
de Bromhead Venti Eventi [7']
John Buckley Campane in Aria [7']
de Bromhead Violin Concerto (world première) [27']
Alan Smale violin | Colman Pearce conductor
Find out more about Jerome
Read his biography here
Want to know more about John Buckley? See here.

'Who's Afraid of New Music?
Don't be. It loves you, and you'll love it if you approach it with an open mind.'
So says Jerome de Bromhead, whose first violin concerto, written in 2008, will receive its world première on Tuesday 17 May with soloist Alan Smale and conductor Colman Pearce. It is de Bromhead's first major work since his Symphony No. 2, premièred by the RTÉ National Symphony Orchestra and conductor Colman Pearce in 2008.

Along with the violin concerto, which de Bromhead notes to be 'partly influenced by the violin playing of my son Charles', the programme features Venti Eventi as an example of an earlier work, and Campane in Aria by John Buckley, chosen by de Bromhead as a work which 'contrasts with, and complements my two works.'
'I strive to intrigue and delight with music that is evolutionary rather than revolutionary,' says De Bromhead. 'My first experience in music was as a boy-soprano and my love of the singing line has never left me. The prevailing ethos of the concert will be one of contemporary dramatic lyricism. Above all, I hope that listeners will revel in the singing line of the violin concerto.'
Read Jerome's full note on the concert.
Tickets and booking: Admission free to all Horizons events. Events are ticketed. Tickets available through the NCH box office in advance. Booking: 01 417 0000.

Follow Us:
Next Performances
---
Links of Interest