Events
RTÉ National Symphony Orchestra 2010-2011 Season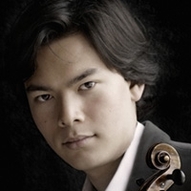 CRIES AND WHISPERS
Friday 13 May, 8pm
at the National Concert Hall
Haydn Symphony No. 86 in D*
*Replacing the previously advertised new work by Andrew Hamilton
Sibelius Violin Concerto, Op. 47 [31']
Nielsen Symphony No. 5, Op. 50 [34']
Stefan Jackiw violin
Hannu Lintu conductor
Read Hannu's thoughts on the works he will conduct in his first season as Principal Guest Conductor of the RTÉ National Symphony Orchestra. More... and Michael Dervan's interview with Hannu in The Irish Times, Thursday 25 November 2010.
The programme
Hannu Lintu again brings forward our Nielsen focus in a work in which order is pitted against disorder. Full of obsessive and striking ideas - now lyrical, then suddenly desolate - Symphony No. 5 is a dramatic musical experience.
Stefan Jackiw will bring brilliance to the passionate melodies and virtuoso solo lines in the well-loved concerto by Sibelius.
The concert opens with Haydn's Symphony No. 86.
This replaces the previously advertised première by Irish composer Andrew Hamilton which will be rescheduled for a later date.

Soundings 7pm | In Conversation
Hannu Lintu, Principal Guest Conductor, with Séamus Crimmins, Executive Director, RTÉ Orchestras.
This season's Nielsen symphonies.
Tickets: €10, €18, €24, €30, €35 (conc. €9, €16, €22, €27, €32)
Booking: 01 417 0000 or online
Follow Us:
Next Performances
---
Links of Interest