Events
RTÉ National Symphony Orchestra 2010-2011 Season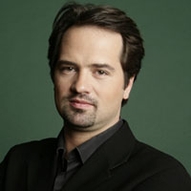 VISIONS OF THE FUTURE
Friday 15 April, 8pm
at the National Concert Hall
with Early Evening Organ Recital at 6.30pm

Liszt Orpheus [13']
Scriabin Piano Concerto in F sharp minor [28']
Liszt Piano Concerto No. 1 in E flat [19']
Stravinsky Symphony in Three Movements [22']
Peter Jablonski piano
Hannu Lintu conductor
Read Hannu's thoughts on the works he will conduct in his first season as Principal Guest Conductor of the RTÉ National Symphony Orchestra. More...and Michael Dervan's interview with Hannu in The Irish Times, Thursday 25 November 2010.

The programme
Hannu Lintu celebrates the 200th anniversary of Liszt's birth with the symphonic poem Orpheus and the dazzling first piano concerto played by Peter Jablonski. Complemented by Scriabin's beautiful Piano Concerto, these two concerti offer radically different visions of the future.
In Stravinsky's scorching Symphony in Three Movements, his first major work after emigrating to America, we hear his powerful response to the Second World War.

Soundings 7pm | Guest Talk
Dr Philip Hammond, composer and arts correspondent.
Liszt's legacy for the piano.

Tickets: €10, €18, €24, €30, €35 (conc. €9, €16, €22, €27, €32)
Booking: 01 417 0000 or online
Follow Us:
Next Performances
---
Links of Interest