Events
RTE National Symphony Orchestra Horizons 2011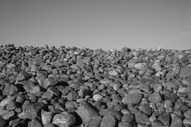 Featured composer: Piers Hellawell
FREE LUNCHTIME CONCERT
Tuesday 22 February
National Concert Hall

1.05-2pm: The concert
12.30pm: Composer in Conversation
Piers Hellawell talks to Evonne Ferguson, Director, Contemporary Music Centre.
The Composers in Conversation events take place in association with the Contemporary Music Centre.
Programme
Degrees of Separation for orchestra
Memorial Cairns
Degrees of Separation for string ensemble
Agricolas
Robert Plane clarinet | Garry Walker conductor
Find out more about Piers.
The regular biography - and Piers on Piers.
Watch a 2007 You Tube interview in which Piers talks to Michael Quinn about his new CD, at the time, his latest works and his life as a composer in Belfast. Video created by the Contemporary Music Centre.


Piers Hellawell's programme includes Agricolas, the composer's large-scale concertante essay for clarinet and orchestra from 2008, taking its title and concept of design from the work of the American sculptor David Smith. It will be performed by Robert Plane, who both commissioned and gave the first performance of the work in 2008. Hellawell's programme also includes two works - for orchestra and for string ensemble - from his 2004 set of pieces Degrees of Separation, commissioned by The Sage, Gateshead for its opening ceremonies in 2004.

Hellawell notes that, 'This programme offers a gallery of snapshots that might be called "the modern orchestra as chamber ensemble" - or, to borrow a series title from my own chamber music, "Sound Carvings". At the centre of this gallery show is my clarinet concerto Agricolas, which uses only sparingly the full orchestra, but sets the clarinet among many small subgroups.'
Tickets and booking: Admission free to all Horizons events. Events are ticketed. Tickets available through the NCH box office in advance. Booking: 01 417 0000.
Follow Us:
Next Performances
---
Links of Interest