Events
RTÉ National Symphony Orchestra The Seven-Thirty Summer Evening Concert Series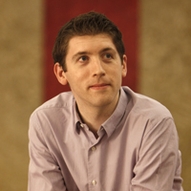 Musical Postcards: Germany and Austria
Friday 23 July 2010, 7.30pm
National Concert Hall
Find out more!
For the full range of Musical Postcards in June and July - Tuesday lunchtime and Friday Seven-Thirty concerts - click here
In today's programme...
Mozart Concerto for Flute and Harp in C major, K.299
Schumann Introduction and Allegro Appassionato, Op. 92
Beethoven Symphony No. 1 in C major, Op. 21

Finghin Collins piano
Catriona Ryan flute
Andreja Malír harp
Antony Hermus conductor

Mozart's famous and beautiful Flute & Harp Concerto and Finghin Collins in Schumann's rarely-heard work for piano and orchestra promises really classy music-making from the lands of the great composers.
Like this Germanic evening? Follow it up with a musical journey to Austria with Gerhard Markson in 2010-2011 (Jan 28).

The Seven-Thirty Concert: Make a night of it!
Summer Concert/Dinner Special: Great Savings when you book one of the great dinner offers in the Terrace Café for before or after the concert when buying your concert ticket.
Tickets: €10, €18, €24, €30, €35
(concessions €9, €16, €22, €27, €32)
Booking: 01 417 0000 or online

Follow Us:
Next Performances
---
Links of Interest