Events
RTÉ National Symphony Orchestra The Seven-Thirty Summer Evening Concert Series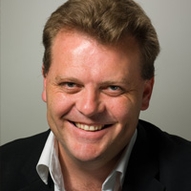 PROMOTIONAL OFFER: 20% off tickets for this concert to celebrate the concerts in July
Musical Postcards: America
Friday 2 July 2010, 7.30pm
National Concert Hall

Copland Fanfare for the Common Man
Gershwin Piano Concerto in F
Copland Appalachian Spring
Gershwin Walking the Dog
Gershwin (arr. Don Rose) Overture from Girl Crazy

Lance Coburn piano
Matthew Wood conductor
Our Summer tribute to Independence Day!
An unmistakeably American programme including the Dublin based and Australian born pianist Lance Coburn playing all the blues piano styles associated with Gershwin in the Piano Concerto, Copland's Fanfare, and the famous Simple Gifts Shaker tune of Appalachian Spring, popularly known as 'Tis the Gift to be Simple.
A great evening of exciting music-making, great rhythms, and an opportunity to hear the RTÉ NSO dazzle.
Like this? Come along to Bernstein's West Side Story in the 2010-2011 Season (17 September 2010).
The Seven-Thirty Concert: Make a night of it!
Summer Concert/Dinner Special: Great Savings when you book one of the great dinner offers in the Terrace Café for before or after the concert when buying your concert ticket. See www.rte.ie/nationalsymphonyorchestra for details
Tickets:€10, €18, €24, €30, €35
(concessions €9, €16, €22, €27, €32)
Booking: 01 417 0000 or online


Follow Us:
Next Performances
---
Links of Interest