Events
RTÉ National Symphony Orchestra 2009-2010 Season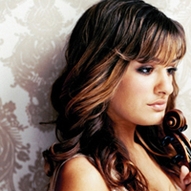 WAR AND PEACE
Friday 19 March, 8pm
Beethoven Symphony No. 2
Barber Knoxville: Summer of 1915
Tchaikovsky Violin Concerto
Tchaikovsky 1812 Overture

Mairead Buicke soprano
Nicola Benedetti violin
Takuo Yuasa conductor
Expect fireworks from Tchaikovsky - Scottish violin star Nicola Benedetti in the red-blooded romantic virtuosity of the concerto and the 1812 Overture bringing up the rear. Barber's Knoxville sings of that lazy summer of 1915, the swing on the back-porch, the streetcar rattling by.
Soundings: In conversation
Takuo Yuasa with conductor Colman Pearce, 7pm
NATIONAL CONCERT HALL

Tickets: €10, €18, €24, €30, €35 (conc. €9, €16, €22, €27, €32)
Booking: 01 417 0000 or online.

Also in Galway, Limerick, Cork and Waterford
On Nicola Benedetti's website you can listen to her play, buy her albums and find out where she's performing next.
Follow Us:
Next Performances
---
Links of Interest