Events
RTÉ National Symphony Orchestra 2009-2010 Season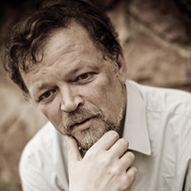 SEA PICTURES
Friday 12 March, 8pm
Mendelssohn Hebrides Overture (Fingal's Cave)
Schumann Piano Concerto
Debussy La Mer
Ravel Boléro
Nikolai Demidenko piano
Arild Remmereit conductor
Quintessential Mendelssohn: great melodies, great orchestration, and the smell of the sea. Debussy too brings the sea in all her moods and voices into the concert hall. Ravel's Bolero is breathtakingly bold, and the wonderful Nikolai Demidenko returns for what Schumann himself called 'something between symphony, concerto, and grand sonata' - we'll settle for a pianistic masterpiece.
Soundings: In conversation
Nikolai Demidenko with broadcaster Eamonn Lawlor, 7pm
NATIONAL CONCERT HALL

Tickets: €10, €18, €24, €30, €35 (conc. €9, €16, €22, €27, €32)
Booking: 01 417 0000 or online.

WHEN TO BOOK
Subscription Packages
Booking opens: Tuesday 9 June, 10am
Single Concerts
Booking opens: Tuesday 7 July, 10am


Read Nikolai Demidenko's personal blog and Arild Remmereit's reviews.
Follow Us:
Next Performances
---
Links of Interest