Events
RTÉ National Symphony Orchestra 2009-2010 Season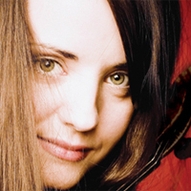 OLYMPIAN HEIGHTS
Friday 12 February, 8pm

Beethoven Violin Concerto
Bruckner Symphony No. 4 'Romantic'
Baiba Skride violin
Jakub Hruša conductor
A night to take the breath away. The fabulous violinist Baiba Skride in Beethoven at his most lyrical and profound. Then Bruckner at his most heaven-storming in music as rich in rustic charm as it is in epic struggle. With its stunningly expressive coda, the expansion of sheer sound in the finale is overwhelming in its grandeur.
Read the Financial Times feature on Jakub.
Soundings: In conversation
Jakub Hruša with conductor Colman Pearce
NATIONAL CONCERT HALL

Tickets: €10, €18, €24, €30, €35 (conc. €9, €16, €22, €27, €32)
Booking: 01 417 0000 or online.

WHEN TO BOOK
Subscription Packages
Booking opens: Tuesday 9 June, 10am
Single Concerts
Booking opens: Tuesday 7 July, 10am

Find out when Baiba Skride is performing next and read her reviews.

Follow Us:
Next Performances
---
Links of Interest