Events
RTÉ National Symphony Orchestra 2009-2010 Season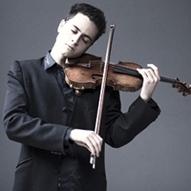 KNOCKOUT
Friday 29 January, 8pm
Golijov Last Round
Barber Violin Concerto
Mahler Symphony No. 1 'Titan'
Eugene Ugorski violin
Roberto Minczuk conductor
Brazilian conductor Roberto Minczuk makes a welcome return to conduct Golijov's extraordinary homage to the great Argentinian tango composer, Piazzolla. Young virtuoso Eugene Ugorski performs Barber's rhapsodic and brilliant Violin Concerto, and to end, one of Minczuk's own favourite symphonies, Mahler's Symphony No. 1.
Soundings: Composer and academic John Buckley, 7pm
NATIONAL CONCERT HALL

Tickets: €10, €18, €24, €30, €35 (conc. €9, €16, €22, €27, €32)
Booking: 01 417 0000 or online
WHEN TO BOOK
Subscription Packages
Booking opens: Tuesday 9 June, 10am
Single Concerts
Booking opens: Tuesday 7 July, 10am
Watch a video about the extraordinary Eugene Ugorski, keep up to date with his news and read his reviews.
Follow Us:
Next Performances
---
Links of Interest