Events
RTÉ National Symphony Orchestra 2009-2010 Season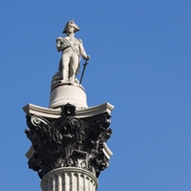 FAREWELL TO THE HAYDN YEAR
Friday 11 December, 8pm

Haydn Symphony No. 67
Haydn Sinfonia Concertante for violin, cello, oboe and bassoon
Haydn Mass No. 9 'Nelson'
Ailish Tynan soprano
Anna Stephany mezzo-soprano
Ed Lyon tenor
Philip O'Reilly bass
Alan Smale violin
Martin Johnson cello
Adrian Wilson oboe
Michael Jones bassoon
RTÉ Philharmonic Choir (Mark Duley chorus master)
Douglas Boyd conductor
Haydn wrote: 'I was cut off from the world. There was no one to confuse or torment me, and I was forced to become original.' Celebrating Haydn the innovator: the multi-faceted Symphony No. 67; the Sinfonia Concertante with its weaving of soloists and orchestral fabric, charming and effervescent; and the late and great 'Nelson' Mass.
Soundings: Austrian Ambassador Walter Haag, 7pm
NATIONAL CONCERT HALL
Enjoyed this concert but unsure where to go next? Our Take a Chance recommendation will point you in the right direction. You may also like 8 January or 15 January.
Tickets: €10, €18, €24, €30, €35 (conc. €9, €16, €22, €27, €32)
Booking: 01 417 0000 or online

WHEN TO BOOK
Subscription Packages
Booking opens: Tuesday 9 June, 10am
Single Concerts
Booking opens: Tuesday 7 July, 10am
Follow Us:
Next Performances
---
Links of Interest