Events
RTÉ National Symphony Orchestra 2009-2010 Season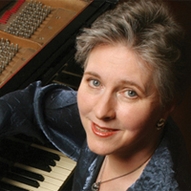 RUBINSTEIN'S CHOICE
Thursday 3 December, 8pm (please note Thursday, not Friday)

Beethoven Fidelio Overture
Mozart Piano Concerto No. 24
Brahms Symphony No. 2
Janina Fialkowska piano
Gerhard Markson conductor

Artur Rubinstein said of Janina Fialkowska: 'I cannot recommend enough an artist of such calibre, and I do it only to provide my many faithful audiences in the world with the same joy hearing her as I felt myself.' She makes her RTÉ NSO début in the dark drama of Mozart's K. 491. By contrast, a Brahms symphony described by a critic of the day as 'all rippling streams, blue sky, sunshine and cool green shadows'.
Soundings: In conversation
Janina Fialkowska with broadcaster Frank McNally, 7pm
NATIONAL CONCERT HALL
Enjoyed this concert but unsure where to go next? Our Take a Chance recommendations will point you in the right direction. You may also like 22 January or 12 February.
Tickets: €10, €18, €24, €30, €35 (conc. €9, €16, €22, €27, €32)
Booking: 01 417 0000 or online.
WHEN TO BOOK
Subscription Packages
Booking opens: Tuesday 9 June, 10am

Single Concerts
Booking opens: Tuesday 7 July, 10am

Read Janina Fialkowska's reviews.

Follow Us:
Next Performances
---
Links of Interest