Events
RTÉ National Symphony Orchestra 2009-2010 Season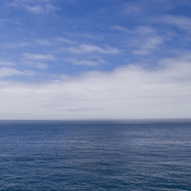 'MY FRIENDS PICTURED WITHIN'
Friday 13 November, 8pm
Mendelssohn Calm Sea and Prosperous Voyage Overture
Beethoven Piano Concerto No. 3
Larchet By the Waters of Moyle
Elgar Enigma Variations
Peter Tuite piano
Gerhard Markson conductor
At times, it's as if soloist and orchestra wage war in this Beethoven concerto, with its electric opening, transcendental 2nd movement and dancing finale. Elgar's masterpiece, an affectionate portrayal of his friends, is a kaleidoscope of moods. The 9th variation, Nimrod, remains a favourite, while the 13th, which quotes Mendelssohn's Calm Sea, remains a mystery.
Soundings: In conversation
J.F. Larchet's daughter Sheila Larchet-Cuthbert with RTÉ NSO Principal Clarinet John Finucane, 7pm
NATIONAL CONCERT HALL
Enjoyed this concert but unsure where to go next? Our Take a Chance recommendations will point you in the right direction. You may also like 3 December or 12 March.

Tickets: €10, €18, €24, €30, €35 (conc. €9, €16, €22, €27, €32)
Booking: 01 417 0000 or online.
WHEN TO BOOK
Subscription Packages
Booking opens: Tuesday 9 June, 10am

Single Concerts
Booking opens: Tuesday 7 July, 10am

Read Gerhard Markson's reviews and find out where he is conducting next.

Follow Us:
Next Performances
---
Links of Interest