Events
RTÉ National Symphony Orchestra 2009-2010 Season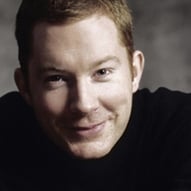 'BLOW, BUGLE, BLOW'
Friday 6 November, 8pm
Haydn Symphony No. 87
Mozart Horn Concerto No. 4
Britten Serenade for tenor, horn and strings
R. Strauss Don Juan

Robin Tritschler tenor
John Ryan horn
Patrik Ringborg conductor
Jokes abound in Mozart's 4th Horn Concerto, while the Britten Serenade, with its profound poetic settings and woven, dazzling horn part, is a nocturnal reflection in words and music. Two of the finest young Irish artists take centre stage. Don Juan, again with heroic horn themes, is one of Strauss' most brilliant and action-packed scores.
Soundings: Actor Barry McGovern, 7pm
NATIONAL CONCERT HALL
MEET THE PLAYERS; MEET EACH OTHER
The RTÉ NSO players would like to meet the audience and we would like to offer you the opportunity to meet them and each other.
Come to The Carolan Room (beside the upstairs bar) during the interval on Friday 6 November when some of players will come straight from the stage to meet you.
Polly Ballard - Associate Principal Cello
Matthew Billing - Principal 1, Clarinet
Melanie Briggs - Tutti, 2nd Violin
Bethan Watkeys - Principal French Horn
Discounts available on wine and soft drinks. It's an open house!

Enjoyed this concert but unsure where to go next? Our Take a Chance recommendation will point you in the right direction. You may also like 13 November or 8 January.

Tickets: €10, €18, €24, €30, €35 (conc. €9, €16, €22, €27, €32)
Booking: 01 417 0000 or online
WHEN TO BOOK
Subscription Packages
Booking opens: Tuesday 9 June, 10am
Single Concerts
Booking opens: Tuesday 7 July, 10am
Listen to Robin Tritschler perform and read Patrik Ringborg's reviews.

Follow Us:
Next Performances
---
Links of Interest