Events
RTÉ National Symphony Orchestra 2009-2010 Season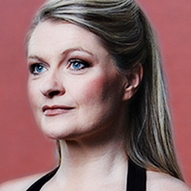 NORTHERN LIGHTS
Friday 16 October, 8pm
Grieg Lyric Suite
Wagner Wesendonck Lieder
Sibelius Lemminkäinen Suite

LISTEN BACK TO THIS CONCERT

Patricia Bardon mezzo-soprano
Kristjan Järvi conductor
Patricia Bardon brings us through Wagner's impossible passion for Mathilde Wesendonck, in music of great beauty and opulent colours. Grieg, too, at his most colourful: fresh, gentle, rhapsodic and, in the finale, malevolent. Sibelius' strikingly vivid and haunting Legends were originally conceived as a mythological opera on a scale to match Wagner.
Soundings: Broadcaster Ian Fox, 7pm
NATIONAL CONCERT HALL
Enjoyed this concert but unsure where to go next? Our Take a Chance recommendation will point you in the right direction. You may also like 6 November or 5 March.
Tickets: €10, €18, €24, €30, €35 (conc. €9, €16, €22, €27, €32)
Booking: 01 417 0000 or online
WHEN TO BOOK
Subscription Packages
Booking opens: Tuesday 9 June, 10am

Single Concerts
Booking opens: Tuesday 7 July, 10am
Read Patricia Bardon's reviews.
Follow Us:
Next Performances
---
Links of Interest