Events
RTÉ National Symphony Orchestra 2009-2010 Season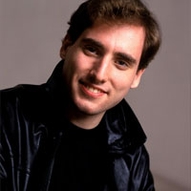 NORDIC SOUNDS
Friday 2 October, 8pm
Sibelius Finlandia
Sibelius Valse triste
Grieg Piano Concerto
Beethoven Symphony No. 6 'Pastoral'
Boris Giltburg piano
Kenneth Montgomery conductor

Following the success of his first visit, Boris Giltburg returns for the ever-popular Grieg concerto - ardent and spirited, with a spellbinding slow movement familiar from a classic Guinness TV ad. With Beethoven's marvellous vision of nature, the heroic and barnstorming Finlandia and the deeply elegiac Valse triste also on the bill, we're in for an invigorating evening.
Soundings: In conversation
Kenneth Montgomery with Senator David Norris, 7pm
NATIONAL CONCERT HALL
Meet the players; meet each other
The RTÉ NSO players would like to meet the audience and we would like to offer you the opportunity to meet them and each other.
Come to The Carolan Room (beside the upstairs bar) during the interval at concerts on Fridays 11, 18 and 25 September and 2 October when a number of players will come straight from the stage to meet you.
Discounts available on wine and soft drinks. It's an open house!

Enjoyed this concert but unsure where to go next? Our Take a Chance recommendation will point you in the right direction. You may also like 13 November or 14 May.
Tickets: €10, €18, €24, €30, €35 (conc. €9, €16, €22, €27, €32)
Booking: 01 417 0000 or online

WHEN TO BOOK
Subscription Packages
Booking opens: Tuesday 9 June, 10am
Single Concerts
Booking opens: Tuesday 7 July, 10am
Watch Boris Giltburg's videos and download his recordings. Find out when Kenneth Montgomery is conducting next and listen to concerts he has conducted.
Follow Us:
Next Performances
---
Links of Interest