Events
RTÉ National Symphony Orchestra 2009-2010 Season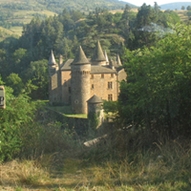 'IF I HAD WORDS . . . '
Friday 18 September, 8pm
Download the programme notes for this concert

Listen back to this concert
Berlioz Romeo and Juliet: Love Scene
Canteloube Songs from the Auvergne
Saint-Saëns Symphony No. 3 'Organ Symphony'
Helen Kearns soprano
Mark Duley organ
Pascal Rophé conductor
'The songs of the peasants very often reach the level of the purest art in feeling.' wrote Canteloube, whose enchanting songs evoke shimmering heat-hazes, wistful lullabies, love and desire. Saint-Saëns' famous 'Organ' Symphony - known to a new audience as the theme to the film Babe - is elemental, spectacular music that will leave the audience breathless in its wake.
Soundings: Culture Ireland CEO Eugene Downes, 7pm
NATIONAL CONCERT HALL
Meet the players; meet each other

The RTÉ NSO players would like to meet the audience and we would like to offer you the opportunity to meet them and each other.

Come to The Carolan Room (beside the upstairs bar) during the interval at concerts on Fridays 11, 18 and 25 September when a number of players will come straight from the stage to meet you.

Discounts available on wine and soft drinks. It's an open house!
Take a chance

Enjoyed this concert but unsure where to go next? Our Take a Chance recommendation will point you in the right direction. You may also like 16 October or 12 March.

Tickets: €10, €18, €24, €30, €35 (conc. €9, €16, €22, €27, €32)
Booking: 01 417 0000 or online

Follow Us:
Next Performances
---
Links of Interest