Events
RTÉ National Symphony Orchestra 2009-2010 Season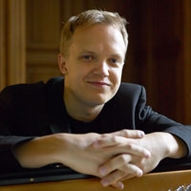 MASTERPIECES
Friday 11 September, 8pm

Brahms Piano Concerto No. 1
Beethoven Symphony No. 5

Download the programme notes

Listen back to this concert

Antti Siirala piano
Pascal Rophé conductor
A favourite with Irish audiences since winning the AXA Dublin International Piano Competition in 2003, Antti Siirala has since won accolades all over the world. He returns for the sweeping lyricism and fiery virtuosity of Brahms' 1st Piano Concerto. And after the interval, Beethoven's 5th - 'fate knocks at the door'.
Soundings: Minister of State Martin Mansergh, 7pm
NATIONAL CONCERT HALL
See you at the interval?
The RTÉ NSO players would like to meet the audience and we would like to offer you the opportunity to meet them and each other.

Come to The Carolan Room (beside the upstairs bar) during the interval at concerts on Fridays 11, 18 and 25 September when a number of players will come straight from the stage to meet you.

Discounts available on wine and soft drinks. It's an open house!
Enjoyed this concert but unsure where to go next? Our Take a Chance recommendation will point you in the right direction. You may also like 2 October and 16 April.
Tickets: €10, €18, €24, €30, €35 (conc. €9, €16, €22, €27, €32)
Booking: 01 417 0000 or online
WHEN TO BOOK
Subscription Packages Booking Open

Single Concerts Booking Open
Follow Us:
Next Performances
---
Links of Interest