Events
RTÉ NSO 2008-2009 Season
In association with Anglo Irish Bank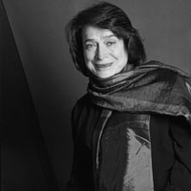 RTÉ National Symphony Orchestra
Elisabeth Leonskaja piano
Alexander Anissimov conductor (replacing Pietari Inkinen)

Gerald Barry No other people.
(world première - RTÉ commission)
Beethoven Piano Concerto No. 4 in G major
Shostakovich Symphony No. 5 in D minor
CALMING THE FURIES
Elisabeth Leonskaja brings her warmth of sound and incomparable feeling to this Beethoven concerto, at its heart a powerful dialogue between piano and orchestra that (which) Liszt likened to 'Orpheus calming the Furies in the underworld'.
Shostakovich appeased the Furies of the Stalinist regime in his 5th Symphony, one of the greatest of the 20th century, and to open, a new piece by one of the leading Irish composers.
FRIDAY 6 FEBRUARY, 8PM
Soundings: Gerald Barry in conversation with Michael Dungan, 6.45pm
NATIONAL CONCERT HALL
Read Elisabeth Leonskaja's press reviews and check her 2008 and 2009 tour dates.

Tickets: €10, €18, €24, €30, €35 (concessions €9, €16, €21.50, €27, €31.50)

Booking:
01 417 0000 www.nch.ie
Package bookings available now at the National Concert Hall, 01 417 0000. Discounts of up to 30% available.

Broadcast live on RTÉ lyric fm

Download the RTÉ NSO 2008-2009 Season brochure here

Download the RTÉ NSO 2008-2009 Season press release here
Follow Us:
Next Performances
---
Links of Interest