Events
RTÉ NSO 2008-2009 Season
In association with Anglo Irish Bank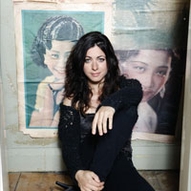 RTÉ National Symphony Orchestra
Natalie Clein cello
Arild Remmereit conductor

Sibelius Karelia Suite
Elgar Cello Concerto in E minor
Bartók Concerto for Orchestra
SHOOTING STAR
'EMI's new star cellist'
Gramophone
It was the great Jacqueline du Pré who made Elgar's valedictory and beautiful concerto so popular. Now the challenge is taken up by Natalie Clein, 'Her playing is subtle but wonderfully rhythmic, with a sweet delicacy where needed' (Classic FM Magazine) whose recording of the work earned her a Classical Brit nomination.

Sibelius' lyrical homage to the Finnish province of Karelia and Bartók's brilliantly inventive and virtuoso Concerto for Orchestra complete this dynamic programme.
FRIDAY 3 OCTOBER, 8pm
Soundings: Natalie Clein and Arild Remmereit in conversation with Eamonn Lawlor, 6.45pm
NATIONAL CONCERT HALL
Tickets: €10, €18, €24, €30, €35 (concessions €9, €16, €21.50, €27, €31.50)

Booking:
01 417 0000 www.nch.ie
Package bookings available now at the National Concert Hall, 01 417 0000. Discounts of up to 30% available.

Broadcast live on RTÉ lyric fm

Download the RTÉ NSO 2008-2009 Season brochure here


Follow Us:
Next Performances
---
Links of Interest