Events
RTÉ NSO 2008-2009 Season
In association with Anglo Irish Bank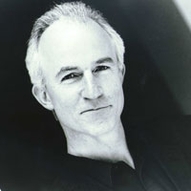 RTÉ National Symphony Orchestra
Hugh Tinney piano
Gerhard Markson conductor

Beethoven Overture Leonore No. 3
Beethoven Piano Concerto No. 5 in E flat major 'Emperor'
Beethoven Symphony No. 7 in A major
Listen back to this concert on RTÉ lyric fm
POWERPOINTS

I don't want to know anything about your whole system of ethics. Power is the morality of men who stand out from the rest, and it is also mine.
Beethoven

Beethoven generated so much power in his works that the musical forms of his day could barely contain him.

Astonishing power lights up the Leonore Overture No. 3

Majesty drives the 5th Piano Concerto - nicknamed the Emperor
And fiery electricity blazes all the way through the 7th Symphony.

FRIDAY 5 SEPTEMBER, 8pm
Soundings: Gerhard Markson, 6.45pm
NATIONAL CONCERT HALL

Tickets: €10, €18, €24, €30, €35 (concessions €9, €16, €21.50, €27, €31.50)

Booking:
01 417 0000 www.nch.ie
Package bookings available now at the National Concert Hall, 01 417 0000. Discounts of up to 30% available.
Broadcast live on RTÉ lyric fm

Download the RTÉ NSO 2008-2009 Season brochure here




Follow Us:
Next Performances
---
Links of Interest