The Children's Referendum
Updated: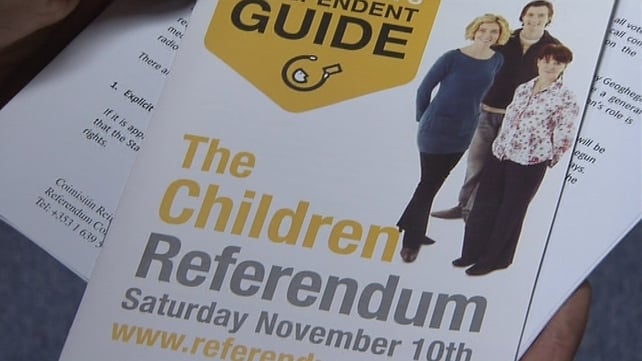 On Saturday, November 10th, we'll go to the polls to cast our votes in the Children's Referendum. This Referendum proposes to place a dedicated Article in the Constitution concerning the rights of children and their views. It also includes elements regarding State intervention if parents fail in their duty and issues surrounding adoption. But are you still unsure how to vote? Is there a question you'd like to ask?

On November 5th, Minister for Children and Youth Affairs, Frances Fitzgerald will be in The Frontline studio to discuss the Referendum and address your concerns. So why not get involved!

If you're interested in participating in this item, then get in touch with The Frontline team at thefrontlineaudience@rte.ie or call us on 01 2082941.