Shutting up shop
Updated: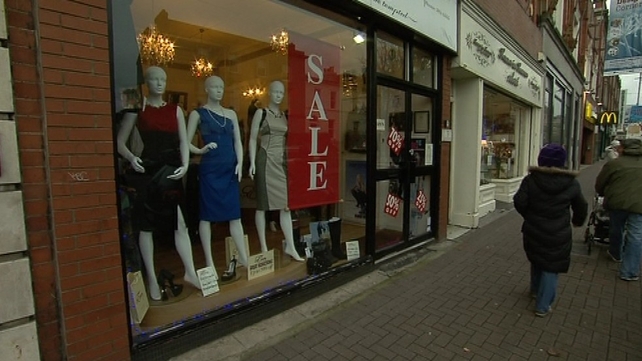 Over a quarter of a million people are employed directly in retail and wholesale sectors and are doubtless hoping the next two months will be their busiest of the year. But with consumer confidence still on the floor, and details of another austerity budget yet to be revealed at the start of December, could this be the most challenging Christmas yet for retailers?
Do you the shopper have a role to play? A survey last year by Amárach on the impact of the 'Guaranteed Irish' campaign found that the average household spend per week on Irish products and services was just under €16.
The same survey revealed that if another €4 of that household's spend was converted to Irish companies, it could create 6,200 jobs. Is that even possible for people in these straitened times who rather than 'Buy Irish' have to 'buy cheapest'?
Shopping online might save you cash right now – but is it contributing to the death of your own town centre? Without a cut in commercial rates will empty, and often derelict, shop units become a permanent feature of our main streets? Can cash-strapped councils even contemplate such a move? Or is it only economic recovery which can lift domestic demand?
That's Monday, on The Frontline, 22.35pm.
Are you interested in participating? Do you shop online for price reasons? If so, get in touch at thefrontline@rte.ie or on 01 208 2941.
And as always if you'd like to join us in studio email thefrontlineaudience@rte.ie