What are the banks costing us?
Updated: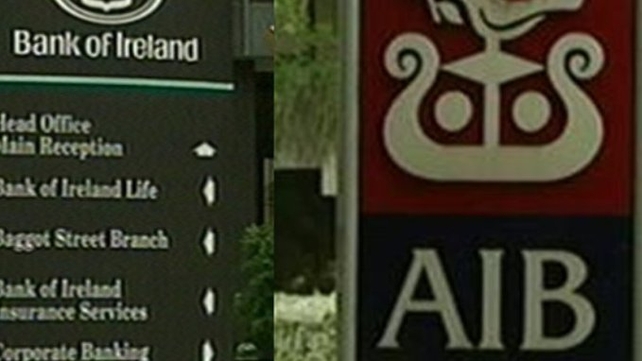 Four years on from the bailout that brought us down what is going on with our banks?

On Monday the head of the Credit Review Office criticised the pillar banks for turning down loans to small and medium businesses. Since the office was created in April 2010 it has overturned 96 cases where the main banks refused credit, reversals which secured 813 full-time and 46 part-time jobs and saw an additional €9.6m lent by the banks. John Trethowan also voiced concerns about the length of time it is taking to process loans and reiterated his call for more enterprise risk taking on new loans.
http://www.rte.ie/news/2012/1008/ninthreportcro.pdf

Last year a third of mortgage applications were rejected by Irish banks. Last night on Prime Time, Dr Alan Ahearne, who is on the board of the Central Bank, said he had heard of people with no debt and steady jobs being refused mortgages. For our stagnant property market to recover, buyers need mortgages. No one is calling for a return to the heady days of the boom, but is the move from reckless lending to risk-avoidance threatening our economic recovery?

Once you factor in increasing bank charges that will hit those with the least in their accounts, and hikes in interest rates - what exactly are we getting for our money?
That's Monday, on The Frontline, 22.35pm.
Have you been turned down for a business loan or a mortgage or been hit by the hike in interest rates? If so get in touch at thefrontline@rte.ie or 01 208 2941.
And, as always, if you'd like to join us in studio email thefrontlineaudience@rte.ie