Image of the Day: Super Bowl Celebrations
Monday 03 February 2014 09.32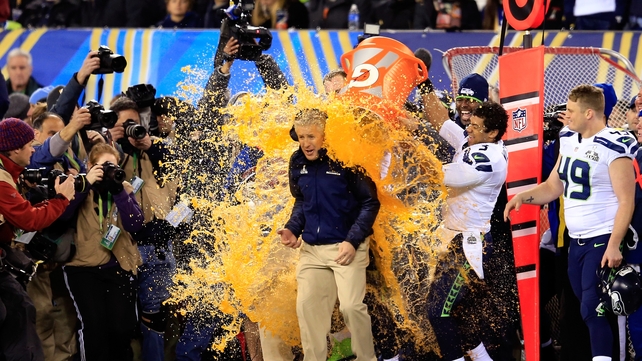 Tight end Zach Miller and quarterback Russell Wilson of the Seattle Seahawks dump Gatorade on head coach Pete Carroll in the fourth quarter of Super Bowl XLVIII.
The Seattle Seahawks beat the Denver Broncos 43-8 at MetLife Stadium in New Jersey.
It was their first Super Bowl victory as the league's best defence overcame the league's best attack in the NFL showpiece.