'A great light has been extinguished' - Death of Nelson Mandela
Friday 06 December 2013 16.35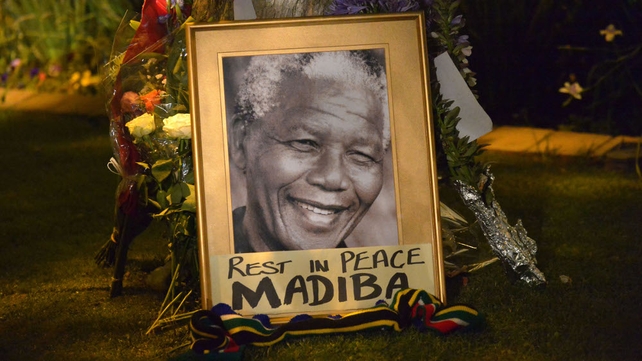 Anti-apartheid leader and former South African president Nelson Mandela has died at the age of 95.
Mr Mandela, fondly known as 'Madiba', has been described as one of the greatest statesmen of the 20th century, whose legacy is a peaceful South Africa.
Tributes from all over the world have poured in for Mr Mandela, who "achieved more than could be expected of any man".
Death announced of Nelson Mandela
South African President Jacob Zuma addresses his nation
Tributes - 'A great light has gone out in the world'
World reacts to news of Mandela's death
Inside South Africa's state of emergency - an undercover RTÉ report from 1986
Special report from RTÉ's Richard Crowley on Nelson Mandela
Mandela addresses Dáil Éireann in 1990
Mandela's 1990 visit to Dublin
President Michael D Higgins remembers Mandela
Former President of Ireland Mary Robinson remembers her friend
The voice of a statesman 1918 - 2013
Funeral arrangements of Mandela announced