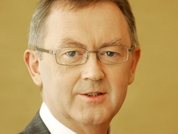 Seán O'Rourke has been the presenter of News at One since Janauary 1995. He is also the presenter of The Week in Politics, which airs every Sunday night on RTÉ One television. He was recently named PPI News Broadcaster of the Year for the third year in a row.
Aged 54, O'Rourke was born in Portlaoise and reared in Galway. He is an Arts graduate from the National University of Ireland, Galway. His earlier career included periods with the Connacht Tribune (reporter), The Sunday Press (sports journalist & feature writer), and The Irish Press (Political Correspondent).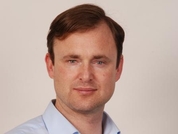 Jonathan Clynch
Having worked at Anna Livia FM, 98FM, FM104 and TV3, Jonathan joined RTÉ where he reported for Morning Ireland and television news. He joined the News at One team in 2008, and has recently completed a Masters in Conflict Resolution.