US weekly jobless figures at four-month low
Thursday 18 February 2016 15.28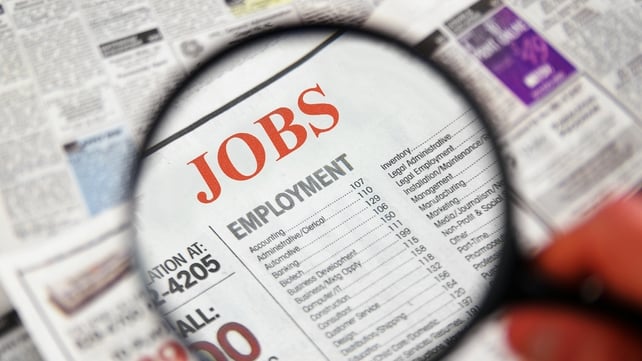 The number of Americans filing for unemployment benefits unexpectedly fell last week, pointing to labour market strength that could keep Federal Reserve interest rate hikes on the table this year.
Other data today suggested the struggling manufacturing sector could be stabilising, with factory activity in the mid-Atlantic region contracting at a slower pace in February.
Initial claims for state unemployment benefits decreased 7,000 to a seasonally adjusted 262,000 for the week ended 13 February, the lowest reading since November, the Labour Department said.
The prior week's claims were unrevised.
Economists had forecast claims rising to 275,000 in the latest week. The four-week moving average of claims, considered a better measure of labour market trends as it irons out week-to-week volatility, fell 8,000 to 273,250 last week.
The health of the jobs market could determine whether the US Federal Reserve raises rates this year.
Bets for a March rate hike have largely been eliminated against the backdrop of tightening financial market conditions and worries about the US and global economies.
Claims are being closely monitored for signs of a pick-up in layoffs in the wake of the recent massive stock market sell-off.
There is no indication so far that companies have responded to the tightening in financial market conditions by reducing headcount.
Claims have now been below the 300,000 threshold, which is associated with a strong labour market, for 50 weeks in a row - the longest stretch since the early 1970s.
The claims data covered the survey period for February's non-farm payrolls.
The four-week average of claims declined 12,000 between the January and February survey periods, suggesting a pick-up in job growth. Non-farm payrolls increased by 151,000 in January.
The claims report showed the number of people still receiving benefits after an initial week of aid increased by 30,000 to 2.27 million in the week ended 6 February.
The four-week average of the so-called continuing claims rose 13,500 to 2.26 million.
In a second report, the Philadelphia Federal Reserve said its business activity index increased to a reading of -2.8 this month from -3.5 in January.
The index has been now been negative for six consecutive months.
The manufacturing sector has been pummelled by the impact of a strong dollar, weak global demand, spending cuts in the energy sector and efforts by businesses to reduce inventory.
Firms in the mid-Atlantic region reported an increase in shipments and continued declines in inventories this month.
Orders, however, continued to shrink and delivery times remained shorter. With conditions still weak, a measure of factory employment in the region fell this month to a reading of -5 from -1.9 in January.
Source: Reuters