Fyffes's first quarter pre-tax profits grow by 18%
Wednesday 14 May 2014 18.51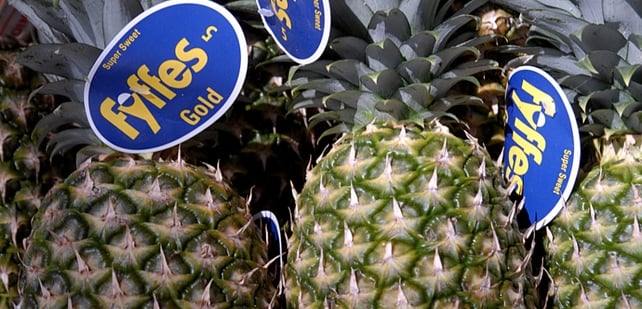 Fyffes has reported adjusted pre-tax profits of €15.8m for the first three months of the year, up 18.4% on the same time last year.
Revenues for the three month period rose by 3.4% to €306.5m from €296.5m as a review of its proposed merger with Chiquita by the various competition authorities continues.
The company made an exceptional charge of €6m due to costs related to the proposed merger.
Fyffes said that sales were higher in each of its product categories, driven mainly by organic growth and partly offset by lower prices in the banana and pineapple sectors.
Profits in its banana division were slightly down on the same time in 2013 with average prices lower in the first quarter, especially in Europe. Fyffes said that fruit costs in the three month period were also higher - continuing a multi-year trend.
Profits were also slightly lower in its pineapple division, mainly due to lower average selling prices, again especially in Europe. But the division benefited from the positive impact of the weaker US dollar.
Fyffes' US melon business performed strongly in the first quarter, on the back of further organic volume growth and with average selling prices rising.
The company's chairman David McCann said that it is maintaining its full year target adjusted EBITA range of €30m-€35m.
"Fyffes has delivered a strong result in the first quarter of 2014. Adjusted EBITA was 14.9% higher at €16m, including a very good performance in the melon category," he added.