Today in the press
Friday 04 April 2014 09.34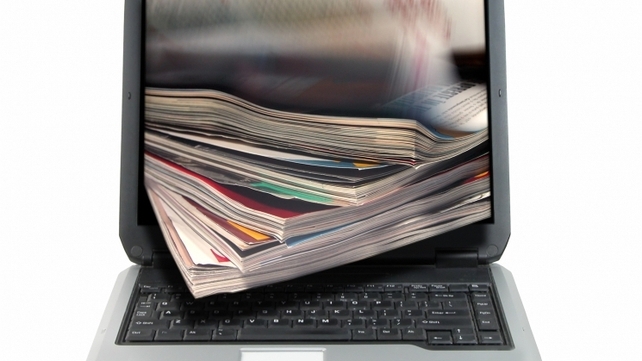 NAMA APPOINTS RECEIVERS TO 11 FIRMS LINKED TO DEVELOPER GARRETT KELLEHER - NAMA has appointed receivers to take over assets of almost a dozen companies connected to Garrett Kelleher, the Irish developer who is planning to build North America's tallest building in Chicago, says the Irish Independent. Accountants Simon Coyle and Tom O'Brien of Mazars were appointed as receivers on March 28 to take control of the assets of a number of Irish companies, including Shelbourne Properties, Shamrock Building Company, and CWD Properties where the developer is a director. In all, the joint receivers have been appointed over some or all of the assets of 11 companies, according to papers filed with the Companies Registration Office. NAMA had registered charges, or mortgages, against some of the assets involved as recently as last December. However, the claims involved are understood to originally date back to property and development loans taken out during the boom.
***
SMURFIT PREDICTS RECOVERY AS NOONAN 'PROVES HIS METTLE' - Dr Michael Smurfit, the former chief executive of the Jefferson Smurfit Group, has said he believes the Irish economy is recovering and that Minister for Finance Michael Noonan has "proven his mettle", writes the Irish Times. Speaking last night at the launch of his autobiography A Life Worth Living , Dr Smurfit said Mr Noonan had taken "over a dodgy ship and steered it into calmer waters". "This has been the mother and father of all recessions," Dr Smurfit said. He said Ireland was "extremely unlucky" that its property bubble burst at exactly the same moment that the international banking system collapsed. "We are going into new territory now, five years from now we will look back and say what was that all about?" Dr Smurfit said he had invested in four Irish start-ups recently and he believed it was this generation of entrepreneurs who would lead the economy to recovery. "There is no reason why the next Facebook, Twitter or Google cannot come from Ireland." He said: "Ireland as a country for decades has punched above its weight in the arts and sport . . . there is no reason why we can't do the same in business".
***
POLICYHOLDERS PAID ALMOST €66m IN LEVY AFTER QUINN INSURANCE COLLAPSE - Insurance policyholders last year paid out almost €66m arising from the special 2% levy imposed by Government to deal with the collapse of Quinn Insurance. The Irish Examiner says that figures provided by Finance Minister Michael Noonan show the amount paid by policy holders of home, motor and commercial insurance to the Insurance Compensation Fund increased last year by 44%, from €45.56m in 2012 to €65.69m. In a written Dáil reply to Fianna Fáil TD Michael McGrath, Mr Noonan confirmed that a further €15m has been collected this year to the end of March 27, resulting in a total of €126.33m paid out under the levy. In January, counsel for the joint administrators of Quinn Insurance told the High Court the administration of the firm is expected to end in 2016. The court was told no further money will be required from the state-backed compensation fund to meet claims of Quinn policy holders this year.
***
GOOGLE'S NEST LABS HALTS SMOKE ALARM SALES - Nest Labs, the smart-home device maker acquired by Google for $3.2 billion in January, has halted sales of its Protect smoke alarm after it discovered a safety flaw, writes the Financial Times. Fixing the issue will require software updates for a domestic appliance that, until Nest's attempt to reinvent it, typically operated for years without needing any more maintenance than a battery change. The incident highlights a challenge for companies operating in the emerging "internet of things" market, namely that adding internet smart technology to a simple device can create unexpected customer-service headaches. Google's purchase of Nest, which was founded by two former Apple engineers, was hailed as a breakthrough moment for the internet of things. However, the setback is an early embarrassment for Google after it paid a hefty sum for the three-year-old start-up. Protect is one of just two products the company makes, alongside its Learning Thermostat.