Yellen punches through 'glass ceiling' at US Fed
Tuesday 07 January 2014 19.07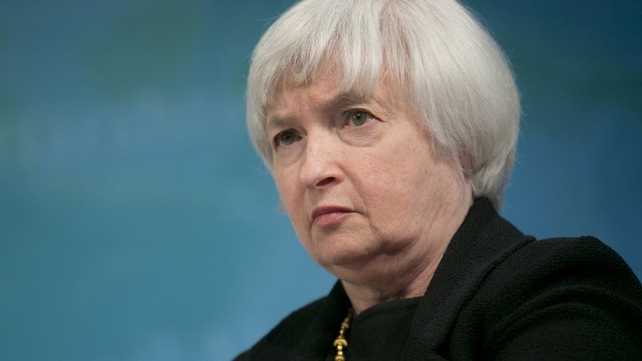 Janet Yellen made history last night as the US Senate confirmed her to be the first woman to lead the Federal Reserve in its 100-year history.
Yellen, 67, the Fed's second highest official since 2010, will take over as chair of the Fed after Ben Bernanke's term comes to a close at the end of this month.
In doing so, she will take the reins of the world's largest economy and become the most powerful person in the world of finance.
In a 1995 interview, Yellen noted that women were under-represented at the highest levels of most groups and said she thought it would likely take a long time for that to change.
"I've had a lot of opportunities in my life," Yellen told the Minneapolis Fed. "I don't feel that I've faced discrimination. I've had every chance to succeed and more, and I think that's what all women should have."
Before becoming the Fed's vice chair, Yellen served as president of the San Francisco Federal Reserve Bank. She also had served a stint on the Fed's board in the 1990s and was a top economic adviser to President Bill Clinton.
She holds degrees from two Ivy League colleges - Brown and Yale - and taught at a third, Harvard. She has written extensively on a wide variety of economic issues, particularly those involving the causes and implications of unemployment.
Yellen will take the helm at the Fed just as most of the central bank's other female Fed policymakers leave or prepare to depart: Fed Governor Elizabeth Duke left in August, Sarah Bloom Raskin is expected to vacate her board seat soon, and Cleveland Fed President Sandra Pianalto has announced plans to retire.
Those departures leave just one woman besides Yellen in the top ranks at the Fed: Esther George, the chief of the Kansas City Fed, whose opposition to the central bank's massive monetary stimulus puts her at odds with the incoming Fed chief.