London leads the way for UK house prices
Tuesday 31 December 2013 12.28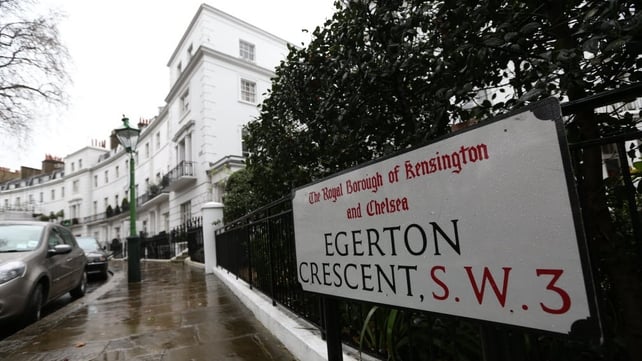 House prices surged by more than 10% year-on-year in London in November - but they edged down by 1.6% annually in the North East of England, UK Land Registry figures have shown.
Across England and Wales, house prices rose by 3.2% year-on-year to reach £165,411 sterling on average. Prices rose by 0.1% month-on-month in November, but the figures masked the continued patchy state of the market.
The North East of England was the only region in the UK to see prices drop year-on-year, with the typical house price in the region now standing at £96,227.
On average, a property in the North East is now worth less than one quarter of one in London.
Prices in London rose by 10.6% annually to reach £396,646 on average as the housing market revival continued to show itself strongly in the city. London also saw the biggest monthly price rise, with an 1.8% increase.
London has had a particular pull for wealthy overseas investors looking for a safe haven to place their cash. There have also been signs of "gazumping" - which happens when a buyer thinks they have agreed a deal to buy a house only for someone else to step in and outbid them - being back on the increase in the city.
The South East of England saw the second largest annual jump in house prices, with a 3.5% increase taking typical values to £216,618.
Meanwhile, Wales recorded a 3.3% annual increase in house prices, pushing them to £118,310 on average. The East saw the most significant monthly price fall with a 0.7% drop taking average prices to £177,975.
The Land Registry's latest figures also showed how house sales have been much stronger than in the same period last year.
The most up-to-date figures available show that during September 2013, the number of completed house sales in England and Wales increased by 24% to 65,378 compared with 52,870 in September 2012.
The UK housing market has consistently shown a strong pick-up throughout 2013 following the introduction of government schemes such as Help to Buy, which have given mortgage borrowers with small deposits a helping hand on or up the housing ladder.
The upturn in the housing market is said to have boosted consumer confidence, but there have also been fears that people are being encouraged to stretch themselves too far financially to meet rising prices.