Brent to end 2013 flat as supply fears offset weak demand
Tuesday 31 December 2013 12.46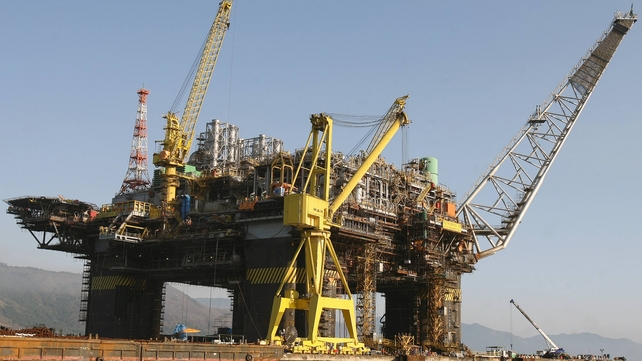 Brent crude oil held above $111 per barrel today supported by slashed Libyan output and violence in South Sudan, as the European benchmark looked set to end the year virtually unchanged.
Concerns about supply disruptions in the Middle East and Africa have offset concerns about weak global demand in 2013 after four years of gains in Brent.
It has traded in a $22 range from $96.75 to $119.17 a barrel this year.
US oil was on track to end almost 8% higher for 2013, recouping a 7% loss last year and giving it gains in four of the past five years.
Brent crude was down five cents to $111.16 a barrel in mid-day trade. US oil was down 35 cents to $98.94.
Growing unrest in key crude exporter Iraq, simmering tensions between Iran and the West over Tehran's disputed nuclear programme and outages in OPEC member Libya in recent months have helped support oil prices.
Violence in South Sudan has reduced crude oil output by about a fifth to 200,000 barrels per day (bpd) in the world's youngest country.
These factors have offset concerns over a weak demand outlook in industrialised nations and a slowdown in consumption in China, the world's second-biggest oil consumer.
In Libya, militias, tribesmen and civil servants have seized ports and oilfields to press for political or financial demands, slashing output to less than 250,000 bpd from 1.4 million bpd in July. The Hariga oil port, which officials had said was to open soon, remained shut yesterday in a standoff that began in August.
Meanwhile, talks are ongoing between Iran and world powers on how to roll out last month's breakthrough deal in dispute over the Islamic Republic's nuclear programme.
The deal has helped to ease tensions but the OPEC member's exports have fallen by more than half to 1 million barrels per day (bpd) due to sanctions imposed by the West.
Violence in Iraq has spiked this year as al Qaeda-linked militants target the government and anyone seen to be supporting it, raising fears of a return to the sectarian conflict of 2006-7 that killed thousands, keeping investors worried about a disruption in shipments from the country.
A drawdown of stockpiles in the US has helped to ease concerns of a supply glut in the world's largest oil consumer, boosting US oil in 2013.
In 2014, investors are watching for further developments in the US Federal Reserve's scaling back of its monetary stimulus. While the tapering would suggest the world's biggest economy is gaining steam, it would also reduce the availability of the dollar, weighing on oil and other commodities priced in the currency.