Monte Paschi shares volatile after cash call delay
Monday 30 December 2013 12.11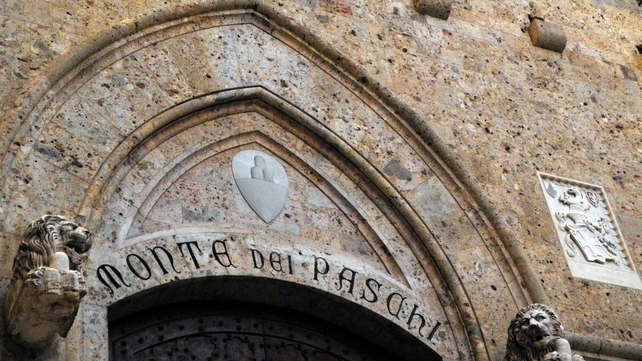 Banca Monte dei Paschi di Siena shares were volatile today after an unprecedented clash between its top executives and main investor delayed a vital cash call at Italy's third-biggest bank.
The postponement makes the fundraising riskier and brings closer the prospect of a possible nationalisation of the bailed-out lender, a move the government would like to avoid.
It also highlights the weaknesses of Italy's fragmented banking system ahead of a Europe-wide health check of the sector.
At a meeting on Saturday, rebel shareholders led by the Monte dei Paschi foundation, the biggest investor in the Tuscan bank, sank management plans for a €3 billion share sale in January, delaying the move until after May 12.
The world's oldest bank needs fresh capital to pay back by the end of 2014 part of the €4.1 billion in state aid it received earlier this year and avert nationalisation.
The Siena-based bank was kept afloat by the bailout, which plugged a capital shortfall that arose after the bank was hammered by the euro zone debt crisis and loss-making derivatives trades.
The capital increase is part of a restructuring plan agreed with the European Commission in order to receive clearance for the state bailout.
The head of the Monte dei Paschi foundation, a charitable entity with close ties to Siena politicians in control of a third of the bank, was quoted today as saying she hoped the bank's top executives would stay on.
The bank's Chairman Alessandro Profumo, an experienced banker formerly head of UniCredit said he and CEO Fabrizio Viola would decide in January whether to step down.
The foundation's success in delaying the cash call was described in the Italian press as a failure on the part of Italy's government, as local interests took precedence over concerns about the stability of the wider banking system.
The Treasury has oversight of banking foundations and together with the Bank of Italy has been closely following the events.
A Treasury spokesman said the government's priority was to give the bailout money back to taxpayers and it had no interest in nationalising Monte Paschi, ANSA news agency reported yesterday.
Profumo and Viola had secured a pool of banks to guarantee the rights issue, but only if it was carried out by the end of January.
They said the delay risks putting Monte Paschi in competition with other Italian lenders as an upcoming asset review by the European Central Bank pushes banks to boost their capital, and could precipitate the Tuscan bank's nationalisation.
By forcing the postponement, the debt-laden foundation is hoping to win more time to sell down its 33.5% holding and repay its €340m debts.