Today in the press
Monday 23 December 2013 09.31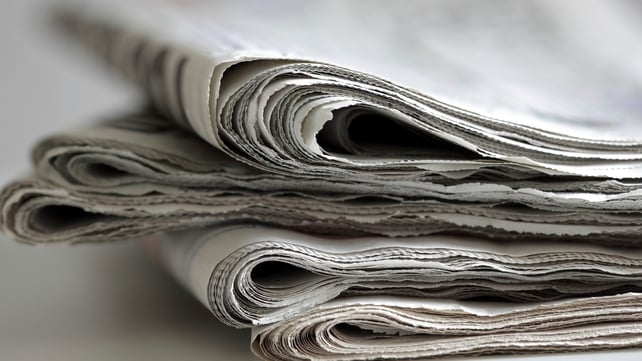 SECOND HOME TAX DEFAULTERS FACE LEVIES OF UP TO €7,230 - Thousands of people who have failed to pay a tax on second homes could face charges and penalties of up to €7,230 as the Government seeks to bring in some €150 million it is owed as a result of non-compliance, says the Irish Times. People who fail to clear their liability in respect of the non principal private residence charge or come to a payment arrangement with their local authority by next September face having their balance increased by half under measures being introduced by Minister for the Environment Phil Hogan. The charge, proceeds of which fund the local government sector, has for five years applied to any residential property in the State that the owner does not use as their main home. It is being repealed in 2014 with owners of multiple properties instead paying the local property tax on previously eligible properties. However, liabilities for the charge will remain. The Department of the Environment believes the charge has not been paid in respect of about 38,000 properties, or 10% of those liable, since its introduction at a rate of €200 per year in 2009.
***
SOCIAL WELFARE DEAL FOR AN POST - The Government has signed a multi-million euro contract with An Post to provide cash payments to social welfare recipients. Social Protection Minister Joan Burton said An Post would pay out more than €9 billion to people on welfare next year, involving more than 40 million transactions, says the Irish Examiner. The award followed a competitive tender process, which, according to the department, was aimed at securing best-value for money and best-quality provision for customers and taxpayers. A spokeswoman for the department said the contract was worth in excess of €50m to An Post per annum, and would support jobs and communities across the country through An Post's network of offices. She said the contract also provided certainty for the foreseeable future to welfare customers who receive their payments at post offices. The contract is for two years and can be renewed for one or more periods of 12 months each, up to a maximum of six years. Welcoming the agreement, Ms Burton said: "Roughly half of all welfare payments - amounting to more than €9 billion a year - go through the post office network, benefiting almost 1 million customers. "This money represents almost 20% of Government day-to-day spending, showing the significance of this hugely important contract," she added.
***
SALES AT GAMES GIANT SOAR 50% BUT PROFITS FLAT - Profits at the Irish arm of games giant Electronic Arts were flat last year despite sales soaring by almost 50%, reports the Irish Independent. New figures filed by Electronic Arts Ireland show pre-tax profits were €243,628 in the 12 months to the end of March 31 -- the slight increase in profits coincided with revenues increasing by 47% from €15m to €22.1m. Numbers employed at the Galway facility almost doubled last year from 180 to 328. A factor behind profits remaining flat last year was non-cash deprec-iation costs more than tripling, from €918,447 to €3.4m last year. Electronic Arts is one of the leading games firms in the world. Its portfolio includes the 'FIFA' soccer series, 'Star Wars', 'Harry Potter', 'Battlefield' and 'Medal of Honour'. The corporation's global revenues in fiscal 2013 totalled $3.8 billion, boosted by the sale of 14.5 million units of 'FIFA 13'. EA recently released the much anticipated 'FIFA 14'. Staff at the Galway facility provide multi-lingual customer support for its major game titles.
***
BUSINESSMEN AND ACADEMICS DENIED ENTRY TO UKRAINE - A prominent foreign businessman who has voiced solidarity with pro EU demonstrators is being held at a Ukrainian airport and prevented from entering the country, raising concern among diplomats and the expatriate community. George Kikvadze, a US-educated Georgian national employed as a top executive at Ukraine's Terra food conglomerate, was on Saturday denied entry into the country, writes the Financial Times. "Border guards told me there is an order from the state security service of Ukraine not to let me in," Mr Kikvadze told the FT by telephone from Kiev's Boryspil airport. "I've been here for five years, building jobs and attracting investment. Apparently I am now a dangerous revolutionary trying to take down the government." The news of the banning of some foreigners came as tens of thousands of anti-government protesters continued to rally in Kiev, calling on Viktor Yanukovich, the president, to reverse his decision to move away from EU integration and towards Russia's orbit. Mr Kikvadze is among 36 foreigners, mostly Georgian nationals but also US citizens, who are members of Kiev's foreign business community or professors at local universities who have been identified on a list compiled by Oleg Tsarov, a pro-presidential lawmaker, as threats to the country.