Morning business news - December 23
Monday 23 December 2013 10.31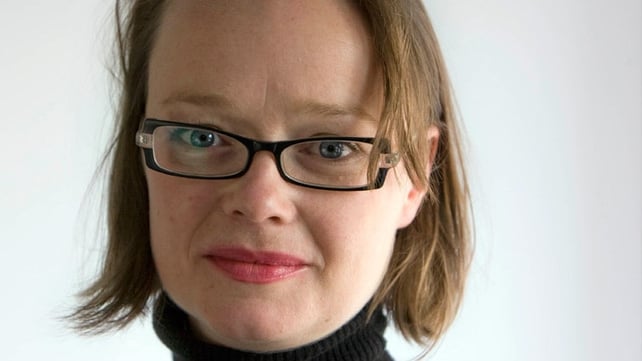 Over a quarter of a million more people visited Ireland this year than the year before, and that is being put down to The Gathering.
The Gathering is estimated to have generated €170m, and helped tourist numbers here increase by over 7%. Research shows that over 250,000 people come here this year specifically because of the event. The Gathering Ireland has published a series of recommendations as the year-long initiative draws to a close. Among them is the suggestion that the Gathering should not be staged more frequently than on a five-year cycle, or should not be repeated at all, and focus instead be given to developing its legacy.
The figures come as Tourism Ireland - which markets Ireland as a tourism destination overseas - launches a massive campaign on US television this week, to attract more US tourists again this year. Niall Gibbons, the chief executive of Tourism Ireland, says that The Gathering was certainly a great success. But he says this success could wane if the event is repeated too often. Tourism Ireland is now turning its attention to the US tourism market, with an aim of an 8% increase in tourism revenue for next year. He says there is now additional air capacity between the US and Ireland, which should boost tourism numbers, while he also notes Tourism Ireland's strong presence on social media. The measure to retain the tourism VAT rate at 9% in the October Budget will also greatly benefit the industry, Mr Gibbon said.
The European markets are also key for Tourism Ireland and its CEO says that ad campaigns are currently running in French and German cinemas. There is also more flights connecting Ireland with Europe and Mr Gibbons says he never thought he would see flights from German and French cities coming into Knock and Shannon.
***
MORNING BRIEFS - AIB has said its debit cards are working now at ATMs, including non-AIB ATMs. The bank said that it is watching the situation - whereby its cards did not work since Friday - very closely. AIB customers experienced problems at cash machines and cash registers since last Friday. The bank said some of its customers could not withdraw cash or use debit cards and that they had problems at AIB's own ATMs because they were mistakenly registered as over their daily limit.
*** Dairy equipment firm Dairymaster is to create 20 jobs at its headquarters in Causeway, Co Kerry, next year. The new jobs follow the expansion of the company's facilities earlier this year. Dairymaster was set up in 1968, and has developed equipment for milking cows, exporting to more than 40 countries and manufacturing 95% of its products at its Causeway base. Its chief executive Ed Harty was voted Ernst & Young Entrepreneur of the Year last year.
*** The Irish Times says legislation abolishing the enterprise advisory board Forfás and merging many of its functions with the Department of Jobs, Enterprise and Innovation will be published today. Minister Richard Bruton received Cabinet approval last week for the move to dissolve Forfas, which has a staff of about 90. The aim of the move is to strengthen the department's capacity to drive job-creation policy. The integration will lead to the creation of a new strategic policy division within the department. Forfás staff will form the core of this division.
*** The International Monetary Fund predicts the US economy would expand at a faster pace next year, given positive economic data and some signs of compromise in Congress, the head of the Washington-based lender said yesterday. IMF managing director Christine Lagarde also praised the US Federal Reserve's communication of its decision last week to start scaling back its massive monetary stimulus. "Growth is picking up," Ms Lagarde said US television. "And unemployment is going down. So all of that gives us a much stronger outlook for 2014, which brings us to raising our forecast."