Saab shares soar on Brazil fighter order
Thursday 19 December 2013 11.40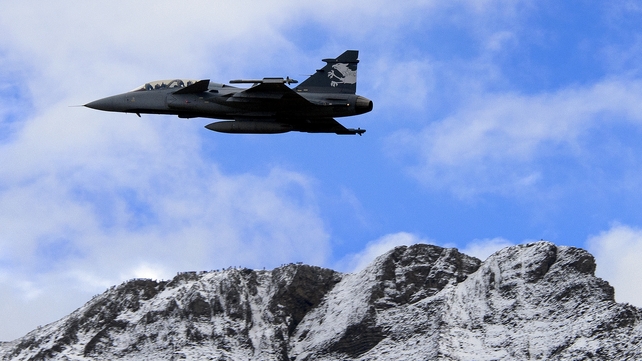 Shares in Saab rose by a quarter today after Brazil said it would buy 36 Gripen fighter jets for around $4.5 billion.
The move is seen as a way to improve the Swedish firm's chances of more export contracts.
Its shares spiked by as much as 30% in early trade and were up 24% by mid-morning after Brazil chose a new version of the Gripen over Boeing's F/A-18 Super Hornet and Dassault Aviation's Rafale.
Analysts said that the success in Brazil will probably be of strategic importance and will provide a door-opener in other contests.
Earlier generations of the Gripen have been sold or leased to South Africa, Thailand, the Czech Republic and Britain as well as being used by Sweden's own air force.
In September, the Swiss parliament approved a purchase of 22 Gripens, although the $3.4-billion deal, to replace ageing Northrop F-5 Tiger fighters, is not yet final.
Saab said in September it believed it could sell a total of 400 to 450 Gripens over the next 15 to 20 years.