Today in the press
Thursday 19 December 2013 09.08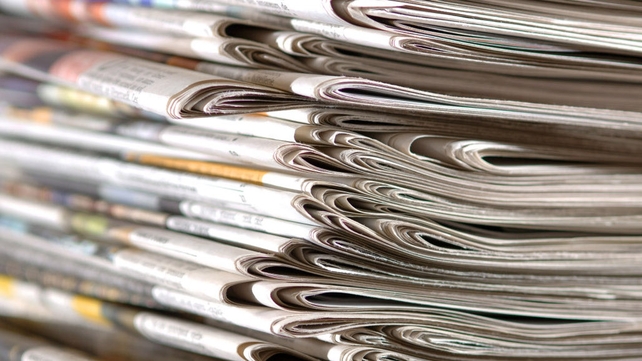 DELOITTE FACES GRILLING OVER RSA'S IRISH ARM - Top shareholders in RSA are demanding explanations from the insurer's former auditor Deloitte for failing to spot accounting irregularities at its Irish arm which have damaged investor confidence in the FTSE 100 company. Four of RSA's largest 15 institutional investors said they were turning their attention to the role of Deloitte after their pressure on RSA led its chief executive Simon Lee to quit last week, writes the Financial Times. One shareholder called on the UK's auditing watchdog, the Financial Reporting Council, to investigate. People familiar with the situation said the FRC was monitoring the situation closely and could launch a formal investigation into RSA and Deloitte's failure to spot the problems in Ireland. However, the FRC said no formal investigation was under way. Investors said concerns they had raised about Deloitte's independence from RSA last year have deepened since the group issued three profit warnings in the past six weeks which have seen the insurer's shares fall 30%. Over those profit warnings, RSA has revealed accounting irregularities in Ireland and that it needs to strengthen its reserves by £200m in the country. Analysts have warned the group needs to raise up to £1 billion to shore up its finances. The insurer is expected to slash its dividend and dispose of various assets. Bankers warn it is vulnerable to a takeover bid.
***
STATE SILENT ON PENSION REPAYMENTS FROM AIB - The Government is still refusing to reveal any information on how many former AIB directors have agreed to return their six-figure pensions to the State, reports the Irish Examiner. In response to a parliamentary question Michael Noonan, the finance minister, said he could not reveal the levels of reductions agreed for confidentiality reasons. At least one executive, Eugene Sheehy, has agreed to take a cut in his pension of €50,000, leaving him with an annual salary of €250,000. Despite the Department of Finance writing more than 30 letters to former AIB board members there is little information on what monies have been returned. "As AIB indicated when before the Joint Committee on Finance, Public Expenditure and Reform quite a few responses have been received and the process remains ongoing," said Mr Noonan. "It should be noted that for reasons of confidentiality AIB cannot disclose information in respect of individuals or the levels of reductions agreed."
***
LONDIS JOINS CONSORTIUM TO INCREASE BUYING POWER - ADM Londis, which has more than 200 Londis-branded shops in Ireland, has joined the Stonehouse purchasing consortium that also includes the Gala and Costcutter convenience store chains. ADM Londis said the deal, which increases by a third the buying power of retailers with a combined turnover of €1.5 billion, will help to "protect our retailers' margins and also lead to lower prices for consumers". Stonehouse's retailer members effectively band together to buy brands in bulk, so that they can better compete with bigger retailers such as Spar or Centra, writes the Irish Times. From January 1st, the "majority" of products supplied by ADM Londis to its network of stores will be bought through the consortium, Londis said. It said its stores will continue to buy chilled goods outside of the consortium, after it recently spent €500,000 on a cloud-based ordering system for these products. "We are looking at other possible areas of co-operation with Stonehouse," said Stephen O'Riordan, the chief executive of ADM Londis. As well as its network of Londis stores, which are all independently owned and operated, ADM Londis also acts as a wholesaler to about 40 other independent retailers, such as the well-known Morton's supermarket in Ranelagh, Dublin.
***
DALATA TAKES OVER AIRPORT CLARION - Ireland's biggest hotel group, Dalata, is taking over the operation of the Clarion Hotel at Dublin Airport after it was bought by the DAA for more than €10m, says today's Irish Independent. Dalata, which is headed by former Jurys Doyle boss Pat McCann, has inked a 10-year agreement with the Dublin Airport Authority (DAA) to run the hotel, which will be re-branded as a Maldron property in the new year. The 150 staff at the hotel will become employees of Dalata. The DAA bought the hotel after it was put up for sale this year through Savills by receiver Kieran Wallace of KPMG. NAMA appointed Mr Wallace as receiver in 2011 over a group of seven hotel properties with loans that were held by a number of syndicates. Savills was marketing the airport hotel with a guide price of €10m. It's thought that there was significant interest in the property. The estate agency said that the hotel was profitable.