Morning business news - December 19
Thursday 19 December 2013 10.06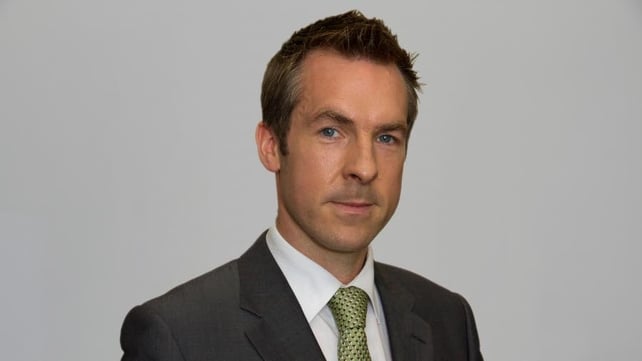 The decision by the US Federal Reserve to start pulling back on its massive $85 billion a month stimulus programme has been referred to as "tapering lite". The decision came on a night when euro zone finance ministers reached agreement on banking union.
Lorcan Roche Kelly, of Agenda Research said markets reacted in a surprisingly positive manner to the Fed move because they had been well prepared for it. "Ben Bernanke mentioned tapering in May and that was expected in September. He didn't go ahead with it then because, although the economy was looking better, there were political problems. Now that they've been resolved, he went ahead with a small taper," he said.
The analyst pointed out that the stimulus was still quite large at $75 billion a month. "The reasons that they're tapering is because the economy is getting better. Unemployment is at 7%, the S&P500 is up 30% this year and is at a high. It's hard for the Fed to look and say this economy still needs maximum stimulus."
On last night's agreement on a mechanism to deal with failing banks in the euro zone, Lorcan Roche Kelly said it would be seen as a victory for Germany, but it was also the best deal that could be done. "This will be seen as an intergovernmental deal which means that national politicians have more control over it. The fact that a deal has been done at all will be seen as a success," he concluded.
***
MORNING BRIEFS - Euro zone leaders will meet today to sign off on the agreement on how to deal with failing banks as part of an overall banking union. It will consist of three pillars. The first pillar is the common banking supervisor - the European Central Bank - which will intervene if banks get into trouble. The second part is the Single Resolution Mechanism, which ensures that if a bank gets into trouble, the process of bailing it out or letting it fail would be managed by a common "resolution authority". The third is a "common deposit guarantee", which is essentially a guarantee on all bank deposits up to €100,000. It is guaranteed by a common euro zone fund.
*** Swedish manufacturer Saab - which is best known for cars - has won a huge contract to supply 36 fighter jets to Brazil. The deal is worth $4.5 billion and is seen as one of the most valuable in emerging markets. Saab fought off competition from rivals Boeing and Dassault Aviation, which were the frontrunners.
*** Oracle - the world's largest database software maker - has reported second quarter revenues of $9.28 billion. Net income came in at $2.55 billion. The company expects its software business to grow by as much as 12% next year.