British unemployment continued to fall in November
Wednesday 18 December 2013 10.19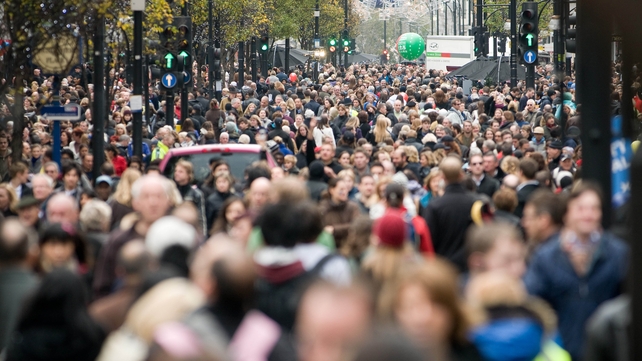 British unemployment fell unexpectedly in the three months through October to the lowest since April 2009, lurching toward the 7% threshold at which Bank of England officials say they will consider raising interest rates.
The unemployment rate declined to 7.4% from 7.6% in the quarter through September, the country's Office for National Statistics has said.
The median forecast of 32 economists was for the rate to stay unchanged.
In November, jobless claims fell by 36,700, more than forecast.
The figures fuelled speculation that the Bank of England will raise interest rates earlier than forecast.
Expectations an increase could come as early as the end of 2014 has led Governor Mark Carney to stress that reaching the 7% threshold would not automatically trigger tighter policy.
Today's data "raises the risk of an earlier interest-rate rise than the Bank of England has said," said Rob Wood, an economist at Berenberg Bank in London and a former BOE official.
"It's quite easy to hit the threshold by the middle of next year at this rate. It's terrific news - the UK economy is growing more quickly than expected - but it does it matter for the BOE as we're not far from reaching their threshold."
A separate release today showed BOE policy makers said a further appreciation of the pound could hamper the economic recovery as they voted unanimously to leave their benchmark interest rate at a record-low 0.5 percent.
In the minutes of its 4-5 December meeting, the Monetary Policy Committee said while sterling's strength may help ease inflation pressures, it could also impede growth in an environment of weak global demand.
Unemployment fell 99,000 in the latest quarter, the biggest drop for 13 years, to a four-year low of 2.39 million.
Figures based on a restricted sample size show the jobless rate declined to 7% in October from 7.1% in September.
The number of people in work climbed by 250,000 to a record 30.1 million during the quarter through October, the biggest increase since July 2010, the ONS said.
The drop in jobless claims last month was the 13th in succession and larger than the 35,000 median forecast in a Bloomberg survey. In October, claims fell 42,800, instead of the 41,700 drop initially estimated.
The claimant-count rate declined to 3.8% in November, the lowest since January 2009, from 3.9% in October.
The British economy has grown faster than any other Group of Seven nation this year, cutting the jobless rate from 7.8% since Carney became governor on 1 July.