US consumer prices flat as petrol prices fall
Tuesday 17 December 2013 14.20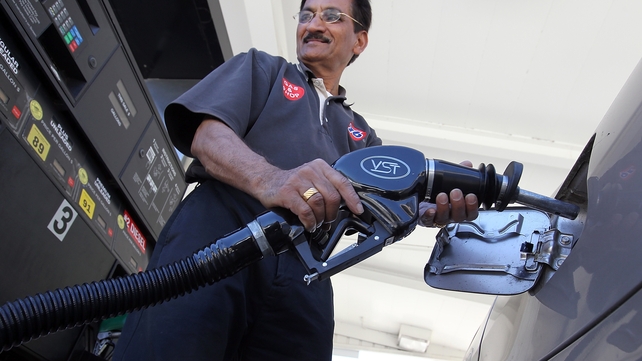 US consumer prices were flat in November, but a bounce back in the annual inflation rate from a four-year low will probably give the Federal Reserve cover to start dialing back it massive monetary stimulus.
The Labor Department said its consumer price index was restrained last month by declines in petrol and natural gas prices, after slipping 0.1% in October.
In the 12 months up to November, the CPI rose 1.2%. It had increased 1% in October, the smallest advance since October 2009.
Economists had forecast consumer prices nudging up 0.1% last month and increasing 1.3% from a year ago.
Stripping out the volatile energy and food components, the so-called core CPI rose 0.2% after rising by 0.1% for three consecutive months.
That took the increase over the past 12 months to 1.7%, rising by the same margin for a third straight month.
The Fed targets 2% inflation, although it tracks a gauge that tends to run a bit below the CPI.
Though some Fed officials are concerned about inflation being too low, that will probably not stop it from reducing the pace of its monthly bond purchases.
Key data including employment, retail sales and industrial production have all pointed to an economy that is on an upswing.
The inflation report was released as Fed officials were due to start a two-day meeting to assess the economy and deliberate on monetary policy.
Persistently low inflation would probably serve as a caution to officials and see the Fed keeping interest rates low for a long time even after it begins to reduce its bond purchases.
A 1.6% drop in petrol prices and 1.8% fall in the cost of natural gas offset increases in electricity, keeping inflation subdued last month.
Petrol prices had dropped 2.9% in October, while natural gas prices had declined 1%. Food prices rose 0.1% in November after ticking up 0.1% the previous month.
Within the core CPI, clothing prices fell for a third month in a row in November, reflecting discounts offered by retailers to lure shoppers and reduce inventory.