Morning business news - December 17
Tuesday 17 December 2013 10.46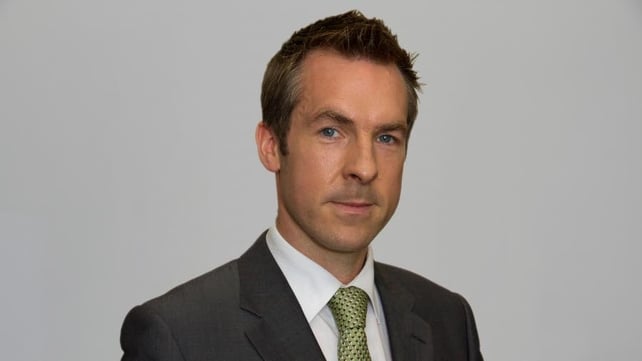 The NovaUCD Innovation Award was presented last night to a UCD spin-out company, Logentries. The company specialises in log management and analytics. The company's co-founder Trevor Parsons described the concept as CCTV for software systems. "We consume log data which is produced by any software application from a mobile phone to a large application. It's not very intuitive in its raw format. We consume the data and analyse it which provides companies with a better insight into their systems," he explained.
Logentries was formed arising from a joint innovation project by UCD and IBM. Since 2010, when the company was spun out, it has raised $11m and now has 10,000 users in over 100 countries. "Raising investment is hard work," Trevor Parsons said. "Ireland has a vibrant investor community. With the arrival of US venture capital investors, capital is there if you're willing to work for it."
Logentries is looking to take on 20 staff in Dublin, doubling its workforce. "We're looking for engineers, software developers, data scientists and people with computer science degrees, masters and PhDs," he said.
***
MORNING BRIEFS - People are still joining credit unions but existing members are taking out fewer loans and members are continuing to pay down debt. The Irish League of Credit Unions has published figures for the year to the end of September. A total of €1.6 billion in loans was taken out in the nine months to September. New regulations from the Central Bank restricting lending practices are behind that fall which is hitting credit unions hard because lending is their principle form of earnings. On the upside, there has been a fall in the value arrears on the loan books, membership is up and savings are up having increased 1.1% for the year to the end of September to €10.5 billion.
*** There are renewed fears about the health of the French economy. A survey of business sentiment across Europe has found that there is a widening gap between France and Germany - two of the big economic players in the euro zone. Business sentiment in France fell to a seven month low last month. The figure suggests an accelerating contraction, and point to a decline in economic activity for the current three-month period. Growth is up across the euro zone as a whole, but as these figures point out, the recovery is patch and vulnerable.
*** Australia is being warned about what the Treasurer Joe Hockey referred to as a challenging fiscal and economic mountain. Lower than expected economic growth and a declining mining boom are hitting government finances. The new Liberal National Government is now facing deficits for the next decade if deep cuts are not implemented. The coalition now expects a shortfall of $47 billion - or just over €30 billion for the year to the end of next June.
*** Boeing has given the go-ahead to a $10 billion buyback of its own shares. It is the largest in the company's history. The company also said that it is raising its quarterly dividend 50% to 73 cents per share thanks to strong sales and improved cash flow. The company said the new repurchase programme reflects its "positive outlook".