Today in the press
Tuesday 17 December 2013 09.22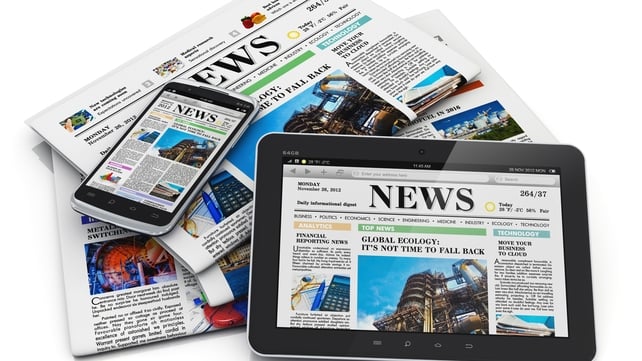 UNEMPLOYED ARE 'ILL-EQUIPPED" TO WORK IN AREAS OF FUTURE JOB GROWTH - Many of Ireland's unemployed workers are "ill-equipped" to work in the sectors most likely to experience employment growth as the economy recovers, the National Competitiveness Council (NCC) has warned. The council published a report yesterday as part of the Government's Action Plan for Jobs initiative, writes the Irish Independent. The NCC, which is chaired by former senior civil servant Don Thornhill, has made a number of key recommendations - from improving court procedures to ensuring social welfare supports don't act as a disincentive for people to take up part-time work - in order to boost competitiveness and spark job growth. But it said that despite signs of improvement in the labour market, the process of reducing unemployment would be gradual. "While demand remains relatively weak, the reality is that many unemployed workers are ill-equipped to work in those sectors most likely to experience employment growth," cautioned the NCC. It pointed to sectors such as IT, export industries and occupations that require combinations of multilingual and technical skills.
***
LIQUIDATOR TO ELY PROPERTIES SAYS RECORDS WERE SHREDDED PRIOR TO HIS APPOINTMENT - The liquidator of the Ely Properties Ltd (EPL), an apartment management company owned by businessman Philip Marley, has said that most of its books and records were "shredded" just prior to his appointment, writes the Irish Times. Aidan Garcia, the liquidator of EPL, also alleged yesterday in an affidavit that he had been forced to report Mr Marley to the Garda for "threatening and abusive communications, including threats on my life since the commencement of the liquidation". Contacted in the five-star Ritz Carlton Hotel in Powerscourt where he is staying, Mr Marley said: "That is not true. I sent him a proverb which effectively said, 'Bad men in one's corner, the boxer loses.' That was not a threat!" Mr Marley's actual email uses the word "dies" but the north Dublin businessman said he couldn't remember the exact phrasing. Mr Garcia is a former boxer. Mr Marley also dismissed claims that he had ordered his company's files to be shredded. Mr Garcia's affidavit states that an employee of the company told him this and Mr Marley had "not been able to provide me with a single piece of paper in relation to the company's affairs". This had, he said, "severely hindered the liquidation". "We had a paperless office," Mr Marley maintained.
***
"COULD TAKE SIX YEARS TO RESUME DIVIDEND PAYMENTS" AT INM - It could take up to six years for Independent News & Media to resume dividend payments to its shareholders, with chairman Leslie Buckley yesterday saying that group performance in the next two years will be critical to chances of an early resumption, says the Irish Examiner. Asked by one shareholder at yesterday's EGM to pass INM's latest capital raising plans, if the board might be in a position to pay a dividend in the foreseeable future, Mr Buckley said that they "would like to think we could be". When asked if the timeframe could be as long as five or six years, Mr Buckley replied: "It could be". Vincent Crowley - INM's chief executive - said that management would like to pay a dividend but it would be prudent to say that it will take some time before one can be paid. Management was also asked by shareholders whether the company was likely to be in a position where it had to raise further funds from another share placement in the coming months. In response, Mr Buckley said this latest move was a once-off and puts INM in a good position for the next number of years; adding that the group remains well-positioned to benefit from the recovery in the economy. Mr Buckley was also asked, from the floor, whether any restrictions to making an outright takeover bid were in place against key shareholders such as Denis O'Brien and Dermot Desmond.
***
JONATHAN FEELS THE HEAT OVER BIG SHORTFALL IN OIL FUNDS - By any standard, $50 billion is a lot of money. So in the days since a leaked letter from Nigeria's central bank governor pointed to a hole that size in the government's oil accounts, officials have been scrambling for a convincing explanation says the Financial Times. The revelation follows a string of recent allegations and investigations that have fed a public perception of a government presiding over gross mismanagement of the oil industry on which state finances in Africa's second-largest economy depend. Even for a nation as accustomed as Nigeria to big ticket scandals, the magnitude of the shortfall questioned by Lamido Sanusi, the fiercely independent central bank governor, has been a shock. In his letter, which dates to September but was leaked last week to the media, Mr Sanusi says the Nigerian National Petroleum Corporation (NNPC) failed between January 2012 and July 2013 to account for 76% of the proceeds from crude oil sales that should by law have been remitted to government coffers. Although there may be an explanation for most of the missing funds, any remaining discrepancy will be seized upon by President Goodluck Jonathan's opponents. Efforts to reconcile the figures could well influence the fate of his administration in the run-up to 2015 elections.