Co-Op Bank's £1.5 billion rescue approved by bondholders
Tuesday 17 December 2013 07.55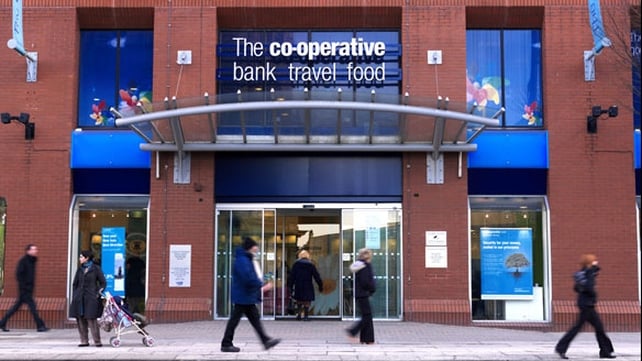 Britain's Co-operative Group said a £1.5 billion sterling recapitalisation of its banking arm had been approved by creditors and will be completed if it is given permission by a court tomorrow.
The Co-op was forced to cede control of its banking business to hedge funds after the scale of its capital shortfall became known.
It was then hit by the arrest of former chairman Paul Flowers, who was in charge when the bank ran into trouble, as part of an investigation into the supply of illegal drugs.
Co-op said today that 99.9% of creditors who voted had approved the plan, which will see bondholders end up with a 70% stake and the Co-op Group's ownership of the bank fall to 30%.
The successful completion of the Liability Management Exercise is now only dependent on the scheme being approved by the court at a hearing scheduled for tomorrow.